Use of high throughput sequencing and two RNA input methods to identify viruses infecting tomato crops.
Maachi, A. ; Torre, C. ; Sempere, R.N. ; Hernando, Y. ; Aranda, M.A. ; Donaire, L. Microorganisms, May 2021| doi : 10.3390/microorganisms9051043 We used high-throughput sequencing to identify viruses on tomato samples showing virus-like symptoms. Samples were collected from crops in the Iberian Peninsula. Either total RNA or double-stranded RNA (dsRNA) were used as starting material to build the cDNA libraries. In total, seven virus species were identified, with pepino mosaic virus being the most abundant one.
The dsRNA input provided better coverage and read depth but missed one virus species compared with the total RNA input. By performing in silico analyses, we determined a minimum sequencing depth per sample of 0.2 and 1.5 million reads for dsRNA and rRNA-depleted total RNA inputs, respectively, to detect even the less abundant viruses. Primers and TaqMan probes targeting conserved regions in the viral genomes were designed and/or used for virus detection; all viruses were detected by qRT-PCR/RT-PCR in individual samples, with all except one sample showing mixed infections. Three virus species (Olive latent virus 1, Lettuce ring necrosis virus and Tomato fruit blotch virus) are herein reported for the first time in tomato crops in Spain.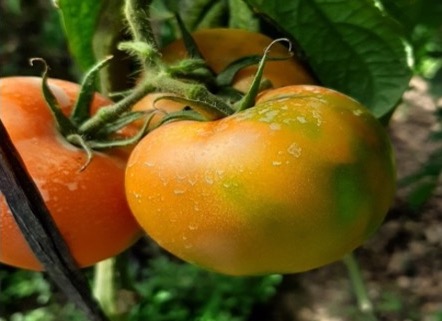 < back to blog index